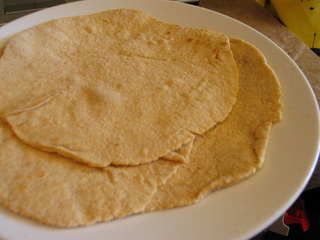 These are quite tasty! They may not look as pretty and perfect as store bought, but they are nice, soft, pliable, and nutritious and at a fraction of the cost!

For all the health benefits of soaking your grains, visit here.
3 cups whole wheat or kamut flour
1 cup warm filtered water
1 Tbsp acid medium (kefir, whey, buttermilk, yogurt, apple cider vinegar, lemon juice)
1/4 cup coconut oil or butter, melted
1/4 tsp. baking powder
1 tsp. salt
Directions:
Combine flour, water, melted coconut oil or butter and 1 Tbsp of acid medium. Cover and allow to soak at room temperature for 12-24 hours.
After soaking, add baking powder and salt to soaked flour mixture, kneading in the flour until the dough is workable but not too stiff.
Shape into 8 – 10 balls and let stand 10 more minutes.
Roll to form a 10 inch circle or use a tortilla press.
Bake on a lightly greased griddle till done (not browned). Toast for about 20-30 sec. per side.
Yield: 8-10 tortillas.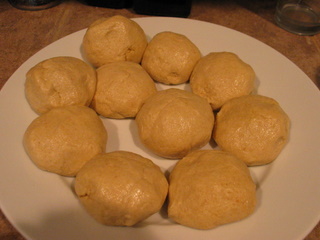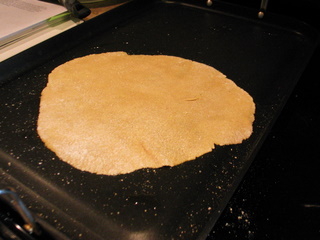 Enjoy!