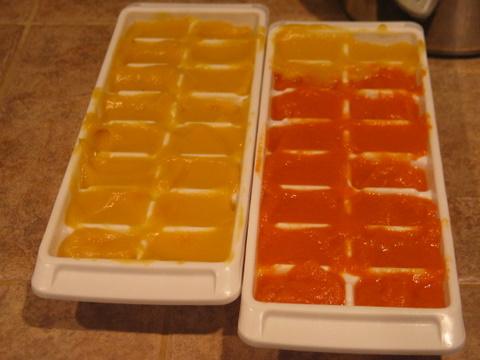 I am sure all of you are way ahead of me in this area, but I am in the learning process of making my own baby food for Karis. This week I was evaluating if the extra work was really worth it. The convenience of buying prepared baby food in the jars is so tempting for me. Earth's Best has organic baby food! I have proven that it is indeed true.
My Calculations
I bought 1 lb of carrots & 2 large acorn squash = $2.27
This will be sufficient for at least 14 meals @ 4-5 oz per meal = $0.16 per meal
If I had bought an equal amount of Earth's Best, I would have needed approx. 21 jars = $21 (at the sale price of $0.99 per jar, normally $1.14)
Divided by 14 meals = $1.50 per meal
I saved approx. $18.73
That's worth it in my book!
How it works for me
I try to make a large batch of food every two weeks or so and freeze it. This week I cooked up two large acorn squash, and 1 pound of carrots. I cooked the squash in the oven as I would normally do for us, except I cook it longer to make it most squishy and easier to mash in the blender. Then I peel the skin off, throw it in my blender with some extra water, and process until it is a puree.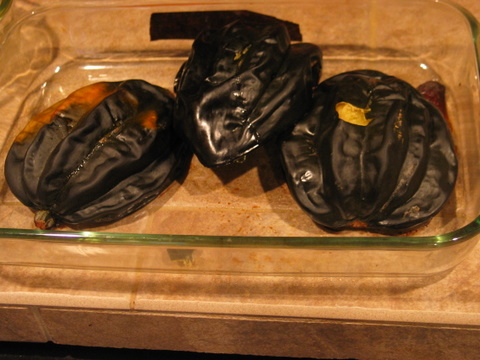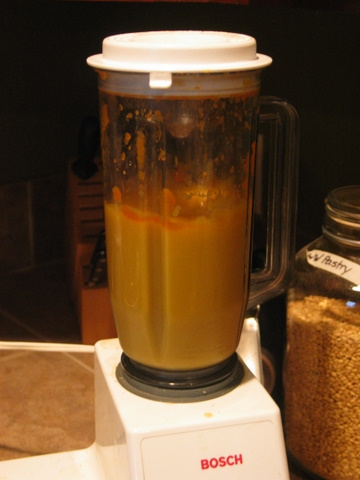 With the carrots, I boiled them in water till soft, and then I did the same in the blender! Easy! I pour it into ice cubes, freeze it, then remove and put it in Ziploc bags. When we need it for a meal, I will just put it in a small pot and stir until it melts.
Again, easy! Fresh, nutritious and the best for my baby!
Resources
Super Baby Food by Ruth Yaron – a super book on learning how to make wholesome baby food with tons of extra information including recipes and more! Can't recommend this more highly! Read my review here.
Wholesome Baby Food – lots of tips and tricks for making your own baby food!
Nourishing A Growing Baby – Nourishing Traditions approach to introducing solids
Nutritional Cost & Quality of Commercial Baby Food
By the way, for those last minute forgetfulness, I did find a coupon for Earth's Best Organic Baby Food ($1 off 8 jars). You can sign up for it and print it out up to three times.