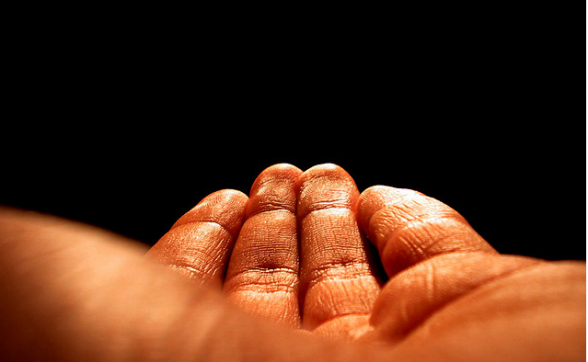 Only one life, twill soon be past. Only what's done for Christ will last. - C.T. Studd
"The most important consideration is that hospitality is a reflection of God's nature. God is a welcoming God. He pursues and extends relationship, meeting needs and providing safety. As we model a life of invitation, employing our resources to meet the needs of others, we provide the world with a picture of a much greater spiritual truth – God invites all to his safe embrace." – Practicing Hospitality by Lisa Tatlock & Pat Ennis
God has beautifully designed each one of us to be His Ambassadors…his hands and feet to carry His love to those around us. His Great Commission (Matt. 18:20) was given to every one of us, young and old, every mother, father, and child. It is not limited to those He calls overseas. There is a harvest field ripe within our own back yards, be it the country or the city. It is a lost and dying world out there. Nor is the family an obstacle for ministry. The family is our vehicle for ministry. Together, our various giftings can be utilized, whether young or old, to minister to others of various backgrounds, ages, and lifestyles. To be devoted in our day and age to mission minded living takes focused intentionality. We have to prayerfully cut back in our schedules. We have to get a glimpse of the greater Kingdom purpose of our stay on this earth. We have to see that cultivating a hospitable life is a command for every believer.

Hospitality is:
Proverbs 14:31 – a means of honoring and loving Christ by meeting the needs of the poor
1 Peter 4:9 – to be practiced without grumbling or complaining, or thought of reward.
Hebrews 13:1-2 – literally "a love for strangers" – treating fellow believers (Rom. 12:3, 1 Tim. 3:2), widows, orphans (1 Tim. 5:1-16), unbelievers (Luke 5:29), the poor and needy (Luke 14:12-14), missionaries (Matt. 10:9-11; Luke 10:7-16), foreigners, immigrants, refugees (Gen. 18:1-22; Lev. 25:35), and even enemies (Rom. 12:20) as if they were your very own family.
Proverbs 19:17 – helping the poor, understanding that the Lord will repay you!
Meeting the basic needs of others – and can include preparing food, providing lodging, giving physical protection, sharing material possessions, offering a place of rest, extending love and encouragement, sharing the gospel and spiritual teaching or encouragement.
Ultimately, hospitality is not limited to a space or time. It matters not how large your home is or how generous your table settings. It is rather a lifestyle of generosity. It asks with each purchase: "can this be used to bless others?" When we evaluate our budget and spending, it asks: "How can we live more simply so we can have extra means to pour love on others?" It steps back at the beginning of each week and instead of focusing on ourselves, it starts by asking: "Who can I bless this week? What is one practical way I could minister to another?" The more we plant these thoughts and seeds, the more they will become a passion of our hearts. And in this process, we will be storing up treasures in heaven rather than on this moth infested earth.
Cultivating a lifestyle of generosity ignores perfection and entertaining. As Pat Ennis says, "Entertaining focuses on having a beautiful table decor or preparing gourmet food. Biblical hospitality is a demonstration of love. Food and other elements are merely tools used to express our love for people. Our motivation for being hospitable is a response to God's work in our lives." We have been recipients of such merciful grace through Christ's work on the cross, and thus practicing hospitality and generosity is an outpouring of love and the joy that we have experienced as partakers of God's grace. It is an overflow. Thus our focus should not be on the perfect meal or presentation, but on letting others see a glimpse of Christ in our hearts.
Let us start today and pray for hearts of love and enthusiasm for catching Christ's call to be hospitable. Roadblocks and fear can be overcome when we humbly offer our hands, feet, and homes to the Lord's use. He will surely bless it!