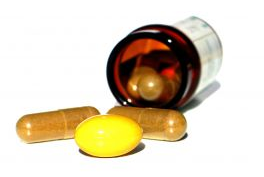 Once again, I am fascinated through my study of herbology to see glimpses of God's provision for our health and well-being in His created world. Superfoods are whole foods that are naturally concentrated with important nutrients. These are God's created vitamin and mineral supplements and far superior to the supplemental industry. Though most supplements, in the same manner as drugs, can definitely be usual at times, they are extremely expensive and are made from unnatural substances.
Here are a few superfoods that you may want to consider adding to your diet..
Spirulina: The Protein Powerhouse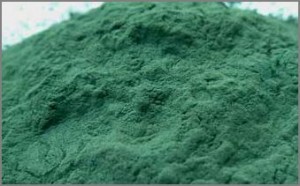 Spirulina is a blue-green algae that grows on freshwater ponds. Spirulina is 55-70 percent protein by weight and considered my many to be the greatest plant source of usable protein and is rich in B vitamins and gammalinolenic acid (GLA). Spirulina does have a strong flavor and can be purchased in capsule or powder form. The powder form will be better in quality and economy, but capsule is a good option to avoid the taste. It is one of the most expensive superfoods but the benefits far outweigh the cost. Recommended dosage is 6-10 tablets or 2 Tablespoon powder daily.
Seaweed: The Mineral Supplement
Seaweeds are the richest plant source of minerals, providing 10-20 times the minerals in land-based plants. They contain a more well-balanced and broader spectrum of minerals necessary for the body than any other organism. They are used to promote longevity, prevent disease, and boost a healthy metabolism to those courageous enough to consume them. Many seaweeds can be used on different dishes such as salads, soups, Asian dishes and salad dressings. The easiest to come by and disquise is kelp powder and can be added to smoothies, oatmeal and other dishes without much flavor varience. Other seasweeds include: kiziki, arme and dulse.
Bee Pollen: The Energizer
Bee Pollen is an incredible concentrated powerhouse of nearly all known nutrients that imparts energy to the nervous system. It is a complete protein, containing all 22 amino acids, and has a higher concentration of the eight amino acids essential to human health than most other forms of protein. It contains high levels of 27 minerals, enzymes, and coenzymes; vitamins B1, B2, and B6; niacin, pantothenic acid, and folic acid; vitamin C; and the fat-soluable vitamins A and E. Recommended dosage is 1-2 teaspoons per day. Use in moderation as 1 teaspoon represents 4.8 billion grains of pollen! Works well to combine in blended drinks.
Shitake Mushrooms: Immune-System Defenders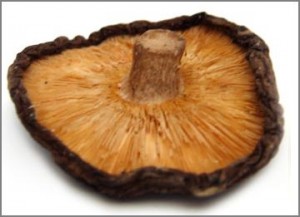 Shitake mushroom contains lentinan, a polysaccharide complex that has been shown to possess significant immune-enhancing properties. It contains active agents that form the first line of defense against viral infections and other illnesses. Try adding it in your meals several times a week. Shitake mushroom can be easily grown (see how they can grow in logs) but is also available in dried whole or powder form through Mountain Rose Herbs. Don't go for the ones available in your supermarket as they are not the best quality but many health food stores may carry fresh varieties that are excellent chopped up on top of salads or included in soups.
Nutritional Yeast
Often called brewer's yeast, nutritional yeast is a superior source of protein and includes all of the essential amino acids. It is 50 percent protein and is one of the best sources of the entire B-vitamin complex, excluding B12. Nutritional yeast is also an excellent source of many minerals and trace minerals. Yeast comes in powder, flakes and tablets. Best to comsume in its raw state. Powder form is very potent in flavor whereas the flakes dissolve more easily and taste better. Tablets are expensive and the least effective. I personally have not been able to enjoy this yeast yet, but I do add it to my children's breakfast cereals without any complaint.

SEEDS
Flaxseed: The Heart Healer
Flaxseed is one of the richest sources of omega-3 fatty acids and fiber, which is important for keeping the arteries clean, the heart functioning, and the immune system in good health. Recommended dosage is 1 Tablespoon daily. Flax will improve your immune system and is also beneficial for healthy skin and hair. Flaxseed can easily be made into an hearty egg substitute as well. Flax seed is also available in an oil form, but is more expensive and must be stored in the refrigerator to prevent it from getting rancid. We love adding flax and chia seeds to our oatmeal and smoothies. Easily grinds up into a fine powder with a coffee grinder.
For some cautions in regards to flaxseeds consumption, visit Kimi's post titled Flax Seed and Oil.
Chia Seeds
Chia seeds is considered by many to be the new 'superfood', due to being high in easily digestible protein, essential fatty acids, vitamins, soluble fiber, antioxidants, minerals, and are a digestive, disinfectant, febrifuge and ophthalmic. According to Mountain Rose Herbs,
"They are currently being used for their nutritional and medicinal properties, endurance for athletes, for suppressing the appetite, weight loss, leveling blood sugar, and for aiding intestinal regularity. "

Hemp Seeds
For further reading on the benefits of hemp, check out my Hemp milk article.
OTHER SUPPLEMENTS
Fermented Cod Liver Oil
According to Weston A Price Foundation,
"Cod liver oil supplements are a must for women and their male partners, to be taken for several months before conception, and for women during pregnancy. Growing children will also benefit greatly from a small daily dose. Cod liver oil is also rich in eicosapentaenoic acid (EPA) and docasahexaenoic acid (DHA). The body makes these fatty acids from omega-3 linolenic acid. EPA is as an important link in the chain of fatty acids that ultimately results in prostaglandins, localized tissue hormones while DHA is very important for the proper function of the brain and nervous system."
Green Pastures offered the new fermented version of Cod liver oil, which is being shown to be far superior to standard brands on the market. It has been processed without heating through the traditional way of allowing it to sit and ferment, thus retaining all the nutrients. Other facts about the Blue Ice Fermented Cod Liver Oil:
Fermented CLO is easier to digest than regular CLO
Absorption is increased and the nutrients are easier to assimilate
Contains 2 1/2 times more Vitamins A & D and uses no heat during production therefore retaining the precious enzymes, vitamins and other nutrients
Fished from pristine waters off the Alaskan Aleutian Islands to ensure purity
I am eager to try the Chocolate Cream version! We should all enjoy that without any problems…;)
Coconut Oil
- Protects against heart disease, cancer & diabetes
- Acts as an antioxidant in its resistance to attack by free radicals,
protecting against degenerative diseases, in general.
- Protects from a range of infectious diseases. Fife lists 28 infectious
and degenerative disease conditions that coconut oil can help to relieve,
reduce or prevent.
We consume coconut oil regularly in smoothies, in baked goods, and for most of our sauteing and cooking needs.
—————————————————————————————————————————————-
The majority of these supplements can be purchased in small quantities or bulk form through Azure Standard or Mountain Rose Herbs.
References: The information above on spirulina, seaweed, bee pollen, shitake mushrooms was provided through Rosemary Gladstar's Herbal Recipes for Vibrant Health. All the information above is for educational purposes only.
Further Reading:
Choose Superfoods Over Supplements - by Nourishing Days
The Power of Maca - Kimi @ Nourishing Gourmet shares some of the health benefits of consuming maca as a superfood.
Hemp Seed: Nutritional Value and Thoughts – Kimi shares her findings on the value of hemp.
Cod Liver Oil Series - by Kelly at the Kitchen Kop – helpful review of fermented cod liver oil.