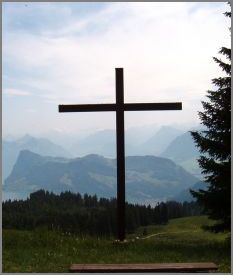 I have fallen behind here this week as I have been going through some challenging days lately and my emotions have been going wild. My body just seems to be taking its time to recover. Blogging time has been out the window. I would appreciate your prayers. Thus, I have not had a chance to read chapter 8 for the Hospitality book discussion or post that summary for the week.  I will give that a break this week for all of those participating and allow you to get caught up.

For now, I wanted to share a few more resources to help you plan and prepare for the upcoming Resurrection Sunday this week. I hope you find these useful!
Adding Meaning to Your Easter Celebrations – family friendly ideas for the holiday!
Holy Week Ideas - our friend Jon shares some great ideas, sermons, and books for Holy Week.
5-Day Easter Unit Study – The Teaching Home provides a complimentary five day unit  study focusing on the joyful celebration of the Lord's resurrection. The goals of the study are to:  Teach our children the heart of the gospel,  Proclaim to the world the death, burial, and resurrection of our Lord Jesus Christ – and salvation through faith in Him and then thank and praise Him! This may be a little late for this year but you could continue it through the aftermath of Sunday as well or save it for next year.
Living Books Easter Holiday Helper - a free e-book with a short collection of poems, stories, picture study, and copywork to make Easter more meaningful. This resource is used in the 5-day unit study.
Make your own Resurrection Eggs – we purchased a set like these growing up, but how much more fun and frugal to make your own!
Hot Cross Buns recipe - Traditional bread for Good Friday, with the cross as a symbol of Christ and the resurrection, in a healthy fashion! Fun baking project with kids.
How to Naturally Dye Eggs - ideas for dying eggs naturally!
Easter Cookies – cookies for Easter with a purpose!
How do you seek to make your Easter celebrations purposeful?