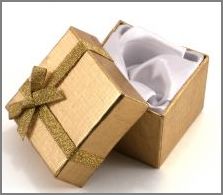 How do you imagine the ideal holiday season? I would imagine it would include the company of loved ones, fun relaxing times together, and maybe an inch or two of snow. How often does this actually happen unless we are purposefully deliberate in all that we do (besides the snow request – that is a bit out of my control!)
I am thankful for the idea once again from the Holiday Planner to sit down and complete a holiday evaluation together as a family to determine what your family's goals are for the holidays.  Determine what the Lord would want your family to do as far as activities, traditions, etc. this holiday season. Keep this form in a place where you will frequently see it and be reminded of your goals for the holiday season.
Here are few questions to consider:
1) What would be the ideal Christmas for your family?
2) What activities are particularly important to your family?
3) What traditions do you want to keep or establish?
4) What do you want to focus on? Hospitality? Family? Or just resting?

5) How much emphasis do our usual activities place on the spiritual side of Christmas?

6) List all the holiday related tasks for which you are responsible for (i.e. buying gifts, sending out Christmas cards, baking, decorating, etc). Consider which activities you enjoy and which need to be scaled back to reduce stress. Which can you enlist help to make the tasks easier and more fun? What activities can you cut altogether? Sending out Christmas cards can be a huge task…maybe you could just send a picture card this year or shorten your recipient list?
Let's come back together at the end of the season and review!