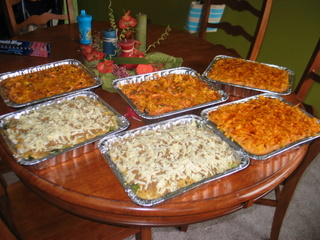 This past Friday, I invited a few single friends of mine over to make some freezer meals! These were special freezer meals…for they were to be given to a needy family in our church. The mother is bedridden with high blood pressure nearing the end of her pregnancy, while having five children currently to care for. The baby has a hole in his heart and will need surgery right away. They are also in the process of adopting five Liberian children, coming to the States any time. Please consider praying for the Klement family!
Why not have some productive fellowship and make some meals for this family? A great way to minister from my home and bring a few others along for the ride!
Here are some pictures from our days adventures! I had another friend, although not pictured, Holly, who came and helped me shop for groceries and begin the cooking process in the morning.
My friends, Megan & Anna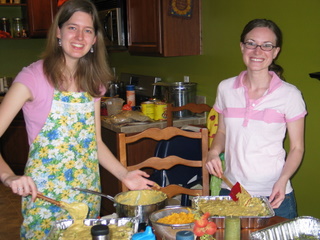 Putting all the toppings on!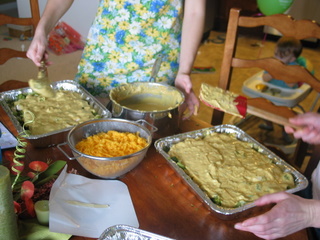 Megan, myself & Anna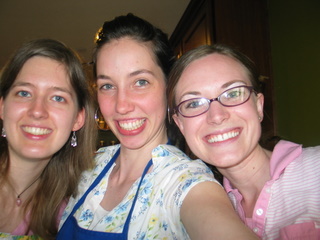 The finished product resulted in six freezer meals, even more than we expected! We made two each of chicken enchiladas, shepherd's pie & Chicken Divan (broccoli, rice, chicken casserole). And they all had to be gluten-free as well! And they were oh so good! We even had enough for the three of us to enjoy a little dinner at the end of the day!
Know of anyone you could minister to in this way? Why not include others and have wonderful edifying fellowship! Little ones can be included as well!